5 minimalist interior design tips for every home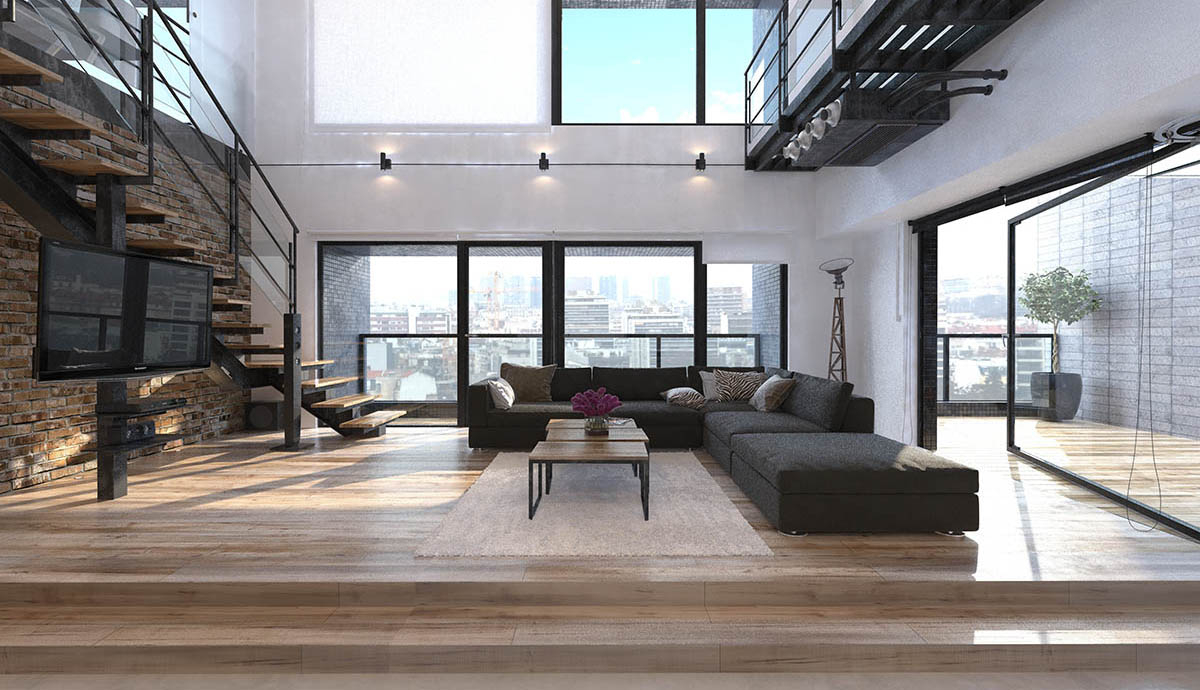 Minimalist interior design is a great way to create a sleek and uncluttered space that'll never go out of style. This type of interior design has been around since the 1960s as an extension of the minimalist art movement. But what exactly is minimalist decor, and how do you master it? It's not just about getting rid of knick-knacks and all your "extras" in favor of having a plain, boring space. A minimalist home also doesn't mean adopting minimalism as a lifestyle. 
In this guide, you'll learn more about minimalist interior design and gain some top tips for capturing this aesthetic in your home. Whether you want to update your living room or you plan to implement minimalist design ideas throughout your home, we're here to help. 
What is minimalist interior design?
The main idea of minimalist design is simplicity: Less is more. Everything needs a place and a reason. But does that mean that you have to throw everything out just to capture minimalist style? Of course not! 
Think neutral colors, a concise color palette, clean lines, and a focus on functionality. But don't shy away from creating a warm and welcoming minimalist home with different textures and eye-catching art pieces and decor items. Your place should encourage comfort and relaxation, and minimalism aims to make it so. 
Reasons to love minimalist interior design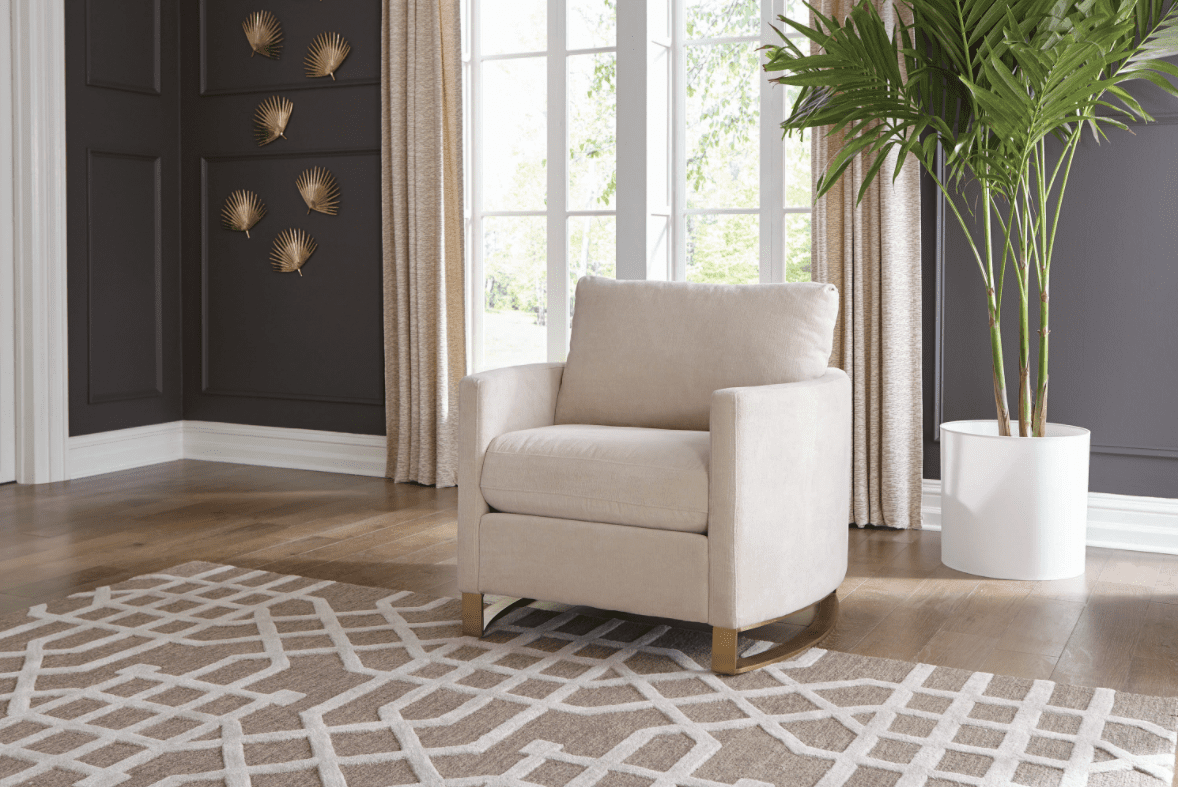 Are you interested in a minimalist living space, but you're not quite sure if it's right for you? While minimalism isn't for everyone, it comes with several perks that win many people over. Here are several benefits of minimalist design: 
It can make small spaces feel larger. 

Minimalist decor seldom goes out of style if you do it right. 

Minimalist interior design is all about quality over quantity. It focuses on well-made, timeless pieces, which saves you from buying things you don't need. 

A minimalist approach is easier to manage because you're looking for functional, straightforward pieces. 

Minimalist styling can make your space feel less stressful and more calming. The clutter-free focus also reduces stress by making it easier to find things. 

Homes with minimalist decor are easier to clean and keep organized. 
The list could go on, but we think you get the idea. Interior designers have been using minimalist style home decor to create simple yet stylish homes for decades. And they're not stopping any time soon. 
5 minimalist interior design tips for every home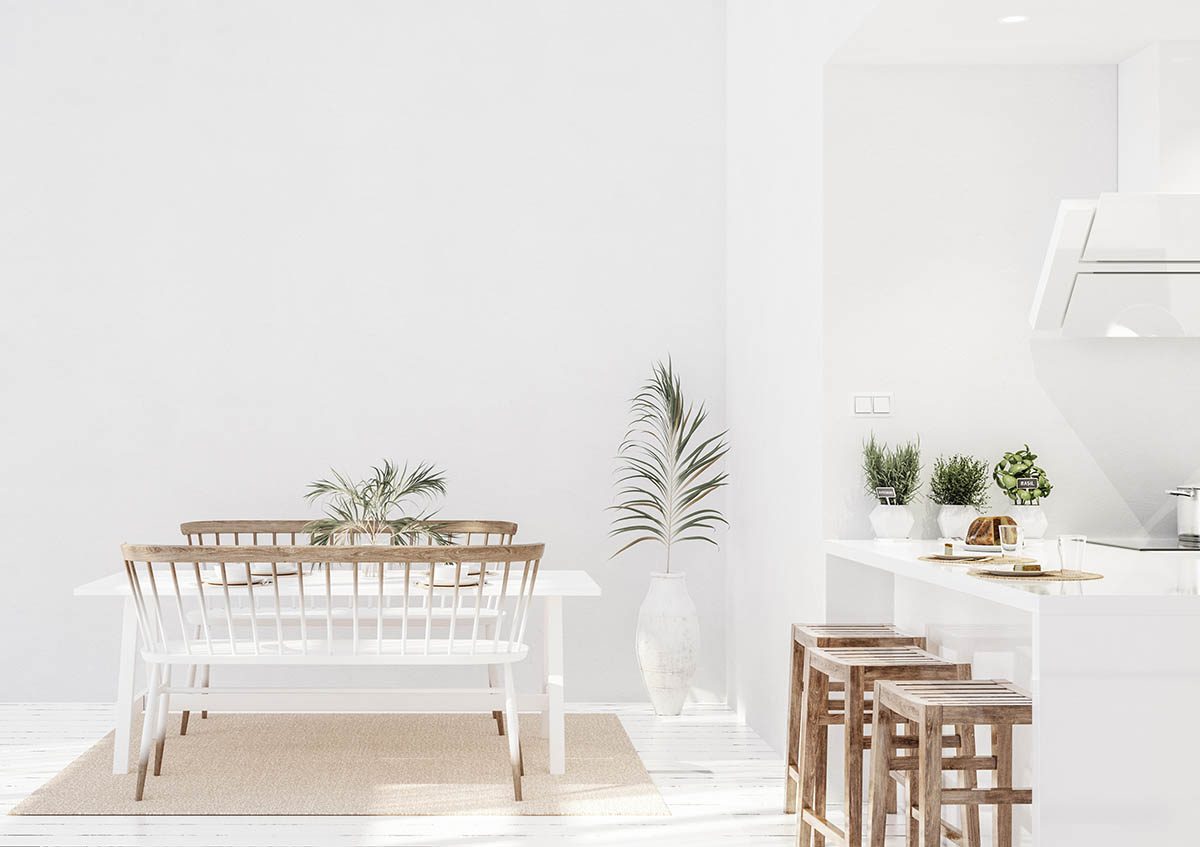 Whether your idea of a minimalist home has Japanese influences, Scandinavian vibes, or you just want to use it as a way of decluttering your home, these five tips will help get you there. 
1. Clear the clutter 
Decluttering your space is a must if you want to introduce a minimalist design aesthetic. Look around your home, from the entryway to the kitchen to the bedroom. What do you see? If it's anything like most homes, there are shoes around the entryway, piles of bills in the kitchen, and random objects around the bathroom. And that's just the surface level. What about your drawers, cabinets, closets, and other storage spaces?
If you want to embrace minimalist design, you need to declutter. Start by throwing away or donating items that you know you don't need anymore. Then organize things that you need to keep, like receipts and paperwork. Finally, go through each room and declutter as much as you can. 
If you need some inspiration, check out Marie Kondo's TV series and books. Her method revolves around deciding if an item brings you genuine happiness to determine whether you should keep it.
2. Plan your storage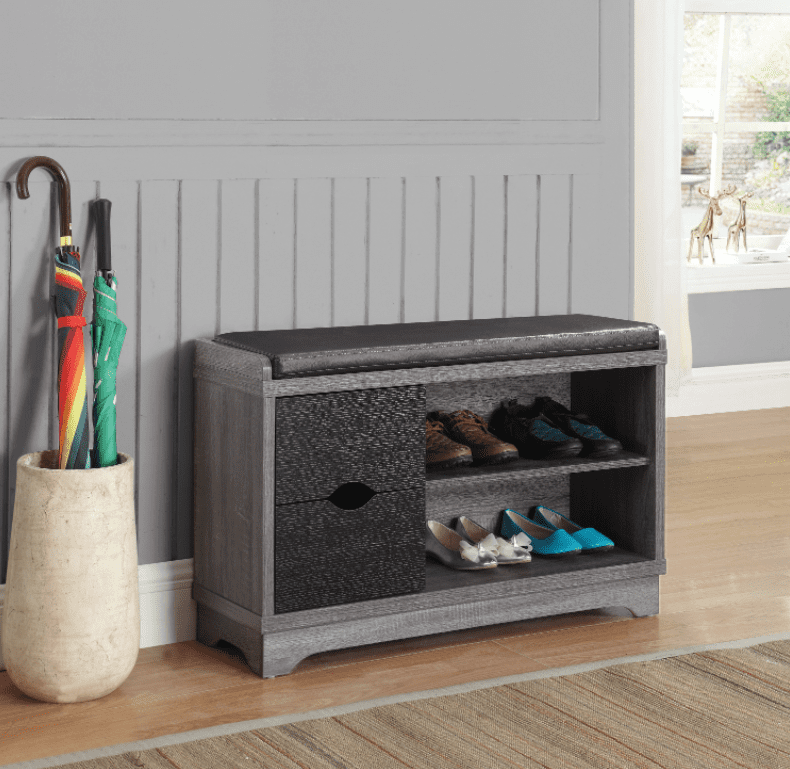 Storage solutions are the secret to minimalist design. After you're done decluttering, you'll probably still need to organize some things. You can't throw everything away and you'll inevitably need some stuff in your home. Since minimalist homes leave no room for clutter, you can organize it and tuck it away with intentional, functional storage solutions. 
Before you start stuffing everything in your closet (not the answer), think about your habits. Do you need a spot to set things down when you come in the door? Maybe you need entryway storage to set your stuff inside when you get home. You still get practicality, but by closing the cabinet doors, the clutter is out of sight. Do you need a catch-all spot in the kitchen? Try a small chest or box to keep things like notes, pens, and chargers tucked away. 
3. Quality over quantity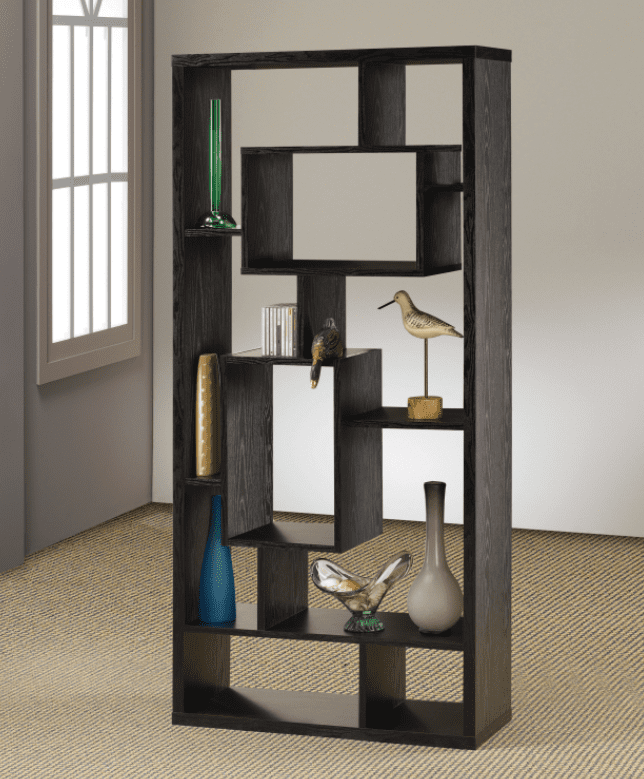 As you create your minimalist space by clearing the clutter and introducing intentional storage, don't forget one rule: quality over quantity. For example, don't just buy any old console table. Pick one that you love and make sure it's high quality so it'll last you for years to come. The same goes for all furniture, from your dining table and coffee table to your bed and everything in between.
In addition, look for high-quality items that stand out to you and express your personality. For example, if you need better lighting in the entryway, ask yourself whether you'd prefer a floor lamp or a chandelier. Of course, neither option is better than the other, but one might be more your style. 
4. Create a neutral base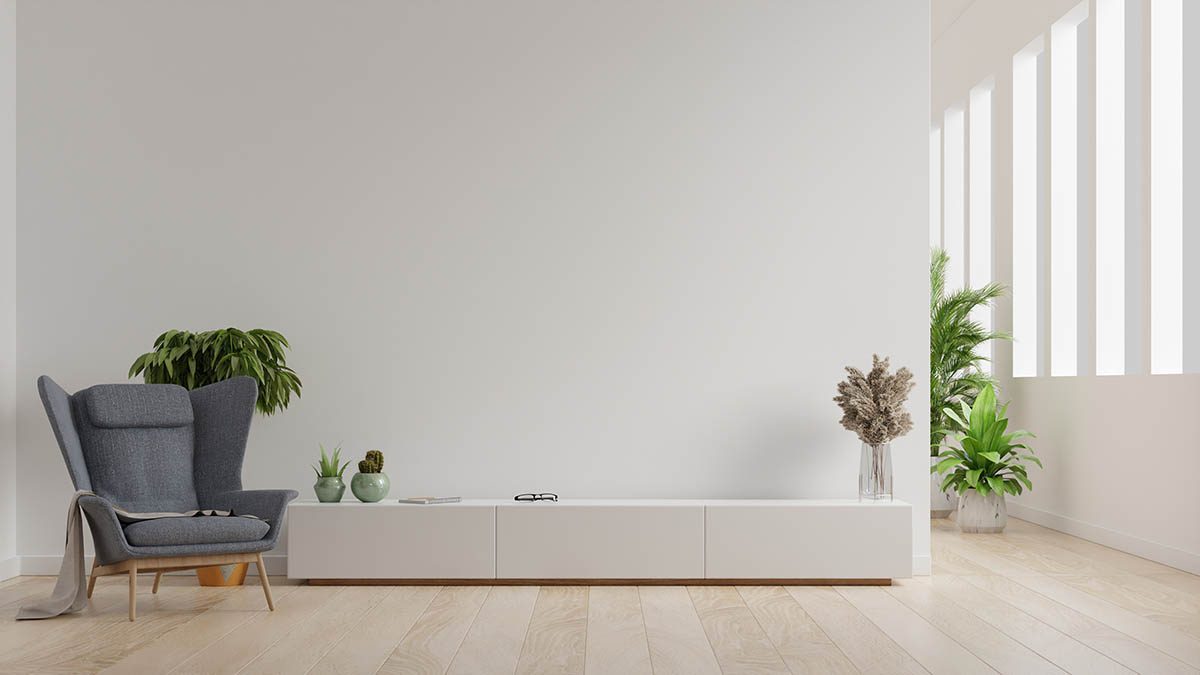 When designing a classic minimalist home, a neutral base sets the scene. Subdued hues rule in minimalism, from white to grey to greige. Why? A neutral base is fresh and clean-looking, and it makes your space feel calm. White walls, grey textiles, and a concise monochromatic color scheme can make your area feel minimalist with almost no extra work. 
But what if you can't change your home's base colors? You can still create a minimalist look even if you're stuck with yellow walls. (We promise!) When you don't have a neutral base to work with, focus on neutral curtains, bedding, furniture, and artwork. And if you're worried about it being boring, don't! Pastels are a great way to add calming color to a monochromatic palette, for one. Beyond that, you can introduce wall art, greenery, and eye-catching furniture to any space. 
5. Emphasize lighting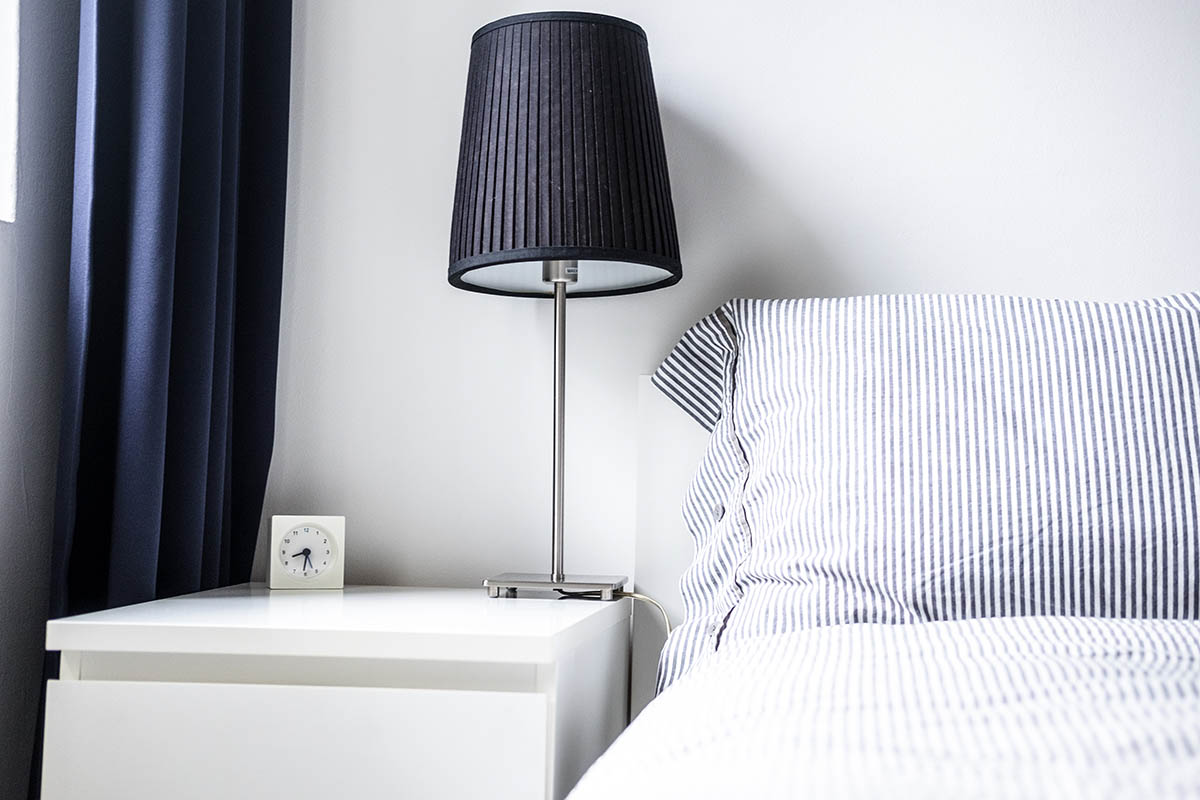 Good lighting instantly adds ambiance to any space. Whenever possible, we recommend natural light to make your rooms look warmer and more inviting. If you don't have much natural light to work with, turn to table lamps, floor lamps, and chandeliers with warm-toned bulbs. If you find lighting you like, make it a focal point in the room. 
For example, if you have a set of sconces you love, you might use them as ornamentation in a minimalist bedroom design. They can set a romantic atmosphere and bring the space to life. Or you might use a lamp set you love to create versatile lighting in a minimalist living room or bedroom. 
Final tips for minimalist interior design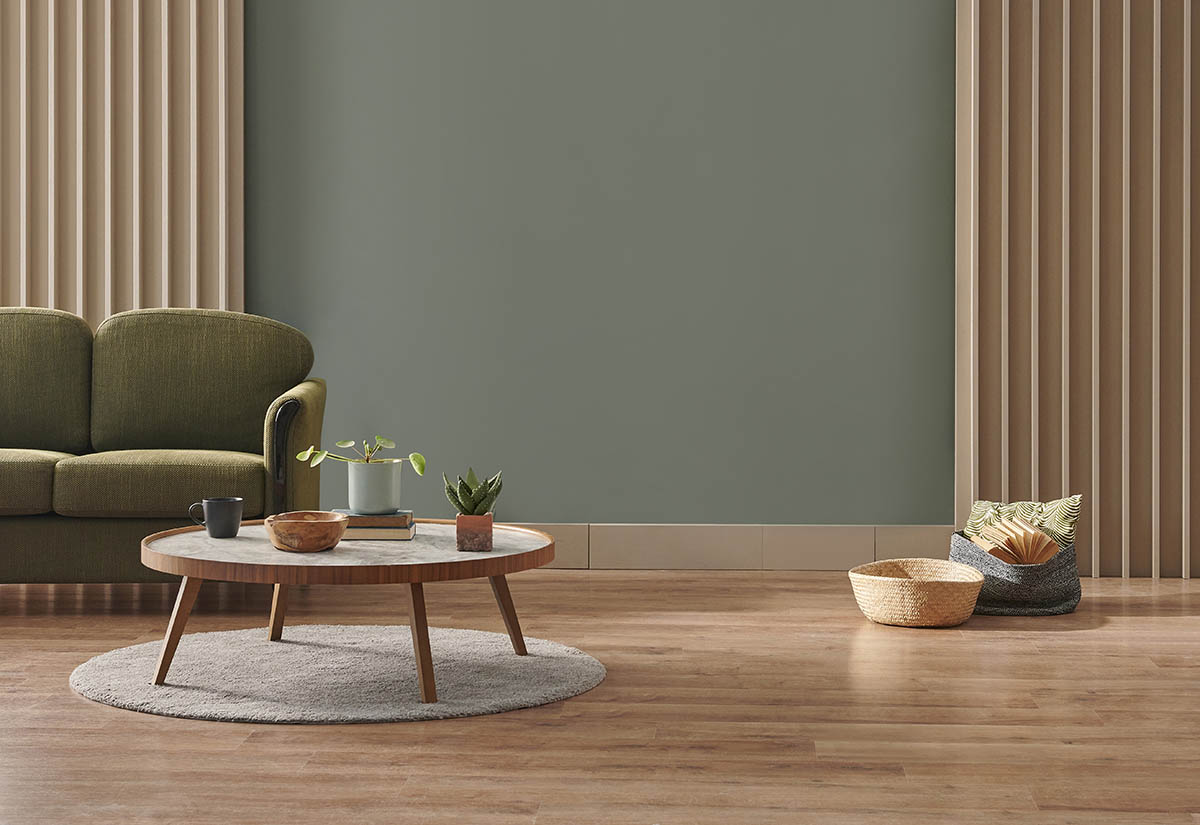 Your home will be clutter-free and well-organized with high-quality items, excellent lighting, and soothing neutral tones if you follow the five tips above. But if you love decor ideas and want to do more, we have you covered. Here are some final tips to help you create a minimalist home you love: 
One in, one out:

 

To keep from collecting more clutter, live by the "one in, one out" rule. Every time you bring in something new, get rid of something old. If you're switching decor, the "one out" can go into storage.

Play with texture:

 

A neutral color palette works well with a variety of textures. Shag, faux fur, leather, wicker, exposed wood grain, sheer curtains, and chunky knit textiles are examples of ways to play with texture in your decor. 

Accessorize intentionally:

 

Minimalist design works well with a few beautiful accessories and decorations. Pick just a few ornamentations, and don't overdo it. When in doubt, house plants add greenery and make minimalist-friendly accessories. 

Keep it simple:

 

Picking high-quality items that you love is fun, but don't get carried away. Instead, keep things simple when you can, from a subdued rug design to simple covers for your pillows. 

Mix it up:

 

If you have another decor style you love, like 

contemporary

 or 

traditional

, add it to your minimalist decor! For example, you might hang contemporary art or opt for a traditional bed frame. 
By now, you should have everything you need to transform any space into a minimalist haven. You don't need the perfect open floor plan or plain white walls to capture a minimalist design aesthetic. You just need to follow the basic principles and control the clutter. 
Ready to change your home?
Minimalist interior design will change your home and maybe even your life. By following these handy tips, your space will feel more soothing and accessible. Bonus: it'll be easier to keep clean. And unlike some design styles, creating a minimalist home shouldn't require you to replace everything in one budget-busting shopping spree. 
If you're ready to start browsing quality furniture to match your new design style, check out DELRIO'S FURNITURES. 
---